By: Tom Blijleven
An unforgettable Christmas campaign
To get those seasonal fashionistas and last-minute gift shoppers' attention, you want to send out your best email campaign ever. On the other side, you want to make sure that all the emails actually hit someone's inbox, too. To help you out with that and everything in between, I've asked my email friends for their thoughts on how to best prepare your Christmas email campaign.
You're getting advice from:
Yanna-Torry Aspraki
Jenna Devinney
Quint Wapenaar
Pierre Pignault
Sean Barten
Najmah Salam
Komal Helyer
Naomi West
Vladislav Podolyako
Wilbert Heinen
Magan Le
Jacco Koppes
Interesting Christmas shopping stats
A recent article from Fortunly featured some really interesting statistics about Christmas shopping in the US of A. Though a lot of Christmas shopping still happens in brick-and-mortar stores (Duncan's Toy Chest-style, I assume), 60% of US consumers prefer shopping online. 61% of US consumers would reveal personal information to get special deals. This opens up a massive opportunity to collect valuable email data and send highly relevant Christmas campaigns.
Oh, and if you were wondering if -now- it isn't too late for a Christmas email campaign: 60%+ of Americans buy their gifts a week before Christmas.
Christmas Email Tips from the experts
On the first day of Christmas preparation, my good friends brought to me: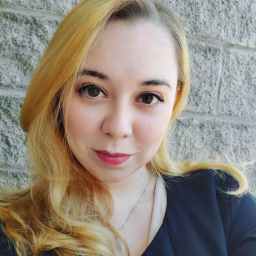 Guaranteed (gift) delivery
Yanna-Torry Aspraki, Business Development & Deliverability Specialist at EmailConsul
Deliverability monitoring is crucial to any email marketing strategy. How much value does your most amazing email have if you can't ensure your audience will actually receive it… in the inbox?
If you have never seen what this data looks like, it is time to start today! Ask a deliverability specialist you know to show you the type of data they have access to! Not only is having access to these tools and monitoring your reputation very important for any business that relies on sending emails to communicate with audience members, but I promise you will get more excited to see all this secret mystical data than opening your Christmas gifts.
When you see all the data you are missing out on, you will wonder why more people aren't talking about this. Deliverability monitoring tools allow you to see data coming directly from ISPs (Inbox Service Providers) about your domain and IP reputation. You can also see your inboxing rates or if any of your domains and IPs are on any blocklists, how long and why! Who doesn't want to know Google or Hotmail are starting to get annoyed at you before they begin outright blocking you?
There are so many differences between good delivery and great deliverability. The crucial part about deliverability monitoring is that it allows you to remain proactive instead of waiting for sales numbers to decline to realize that your recipients aren't receiving your emails anymore. When you stay proactive in maintaining a good sender reputation, ISPs reward you as they see your business and brand as a good sender that listens to what the customers are saying.
Wouldn't want to end up on Gmail's or Spamhaus' naughty list now, do we?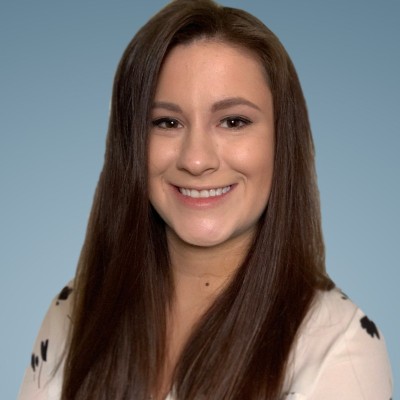 A clean email list​​
Jenna Devinney, Content Marketing Manager at Webbula
List hygiene is just one facet of email deliverability. It is extremely important to obtain and keep good deliverability and sender domain reputation all year round. However, it's even more crucial to do so before sending out your holiday campaigns.

If you haven't cleaned your email lists with an email hygiene service before your big Black Friday and Cyber Monday campaigns, consider using Webbula's Email Hygiene now to ensure your emails are making it to your subscribers' inboxes.

This is especially significant this year due to Apple's preloading tracking pixels making email hygiene no longer a 'nice-to-have' but a necessity. Marketers who have relied heavily on the email open rate should take note because utilizing opens as an indicator of email address quality is no longer an option.

Also, consider protecting your database from bots by stopping them at the front door. Deploy a real-time verification solution, like Webbula's Lead Validation, that coordinates with your CRM, ESP, or lead capture forms to stop bots at the point of entry.

Remember, even good subscriber data expires at some point. People change jobs, retire email addresses, etc., and it is the brand's responsibility to keep up with list hygiene and to remove dormant or malicious email addresses from lists on a regular basis.
He's making a list, he's checking it twice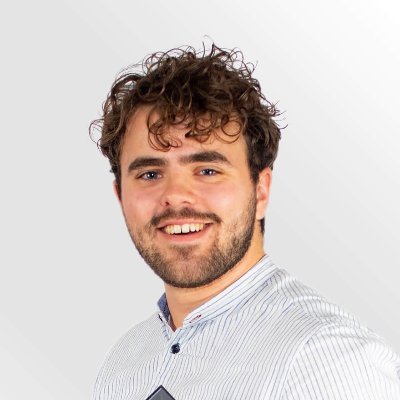 A DIY-trick to enhance your data
Quint Wapenaar, Marketing Automation Specialist at Qameleon
It's almost Christmas 😁🎄! For most companies, that's the time of the year where they send out a lot of emails. From highly advanced segmentation with predictive models to companies sending out generic bulk emails, I've seen it all. Of course, what works for you depends on a lot of factors. What you'll need, though, are email addresses!
My tip is about getting a cleaner database! With a cleaner database you'll sent fewer emails (so fewer costs), with better results (CTO/CTR). Next to these benefits, it's also pretty easy to build! Big chance you can fix this within half a day!
Because I don't know what tools you are using, I'll break it down into steps:
Go to your CRM (or ESP) and make a report/query/profile
Do a 'group by' on the email addresses + a count on unique IDs;
Order this from 'big to small' (this step should get you an overview of the most common email addresses in your database);
Check for email addreses that are too good to be true (like test@test.com, dont@email.me, 123@gmail.com, no@idea.com, etc.);
Check if you have email addresses in your database that aren't allowed (e.g., addresses containing '#');
Make a list of all these email addresses;
Check for domains that don't exist anymore.
‍
Example: In the Netherlands, we had some internet providers that were taken over, and their domains aren't working anymore. But chances are that "older" companies still have email addresses with this domain in their CRM/ESP.
Put the outcome of steps 6 and 7 together in an exclusion list for all your commercial emails.

An extra takeaway for B2B companies: For step 7, you could also monitor your deliverability reports. People come and go at companies. This means that an email address will be forwarded or is giving an "out of office" back. This is not a real bounce, but chances are you still want to exclude them ;).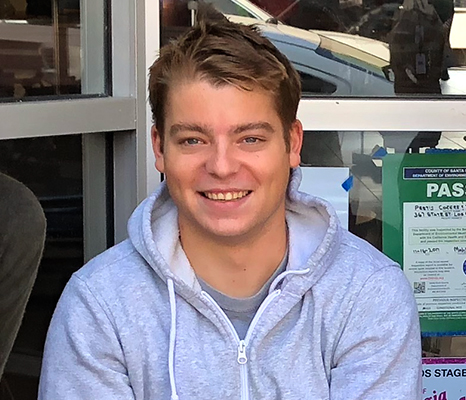 A checklist before sending your first email
Pierre Pignault, CEO at MailSoar
Who doesn't love a comprehensible to-do list when setting up a large campaign? Pierre Pignault (MailSoar) wrote down a quality list to increase the chances of hitting your customers' inbox:
Part 1) Settings
You have assigned a subdomain matching the activity (i.e., app.youcompany.com for transactional emails, news.yourcompany.com for your newsletter, email.yourcompany.com for your marketing and company updates,...)
SPF record allows your sending software to send emails on your behalf, DKIM key is populated and passing, you have a DMARC record in place.
Google PostMaster DNS record is added
Part 2) Content pre-flight
All links are HTTPS
Link branding & tracking links are customized to your own link if possible (don't use tracking links of your sending platform to avoid the URL to be seen as spammy)
Spam word density is low (try this software to check your copy)
Personalization variables are present (if applicable)
Your company's physical address is present at the bottom of the email
There is a list-unsubscribe and/or unsub link present and working.
Part 3) Behavior & data compliance
Data is cleaned before sending using an email verification tool (i.e., ZeroBounce, Bouncer, or KickBox)
The correct segment has been selected (specifically if you are using prior openers to warm up your domain)
The unsubscribed, bounced & other bad emails are omitted
The volume will remain consistent from a day to another (if you send over multiple days)
SendTimeOptimization feature is enabled (if possible)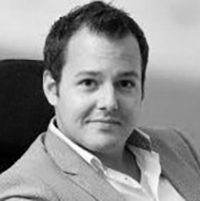 Data-based automation and personalization
Sean Barten, Chairman Email Research commission at DDMA
Santa receives gift wishes of the children and uses that information to select the gifts he's going to give on Christmas. Marketers typically have a valuable set of data but do not use this to their full extend.
If you know someone subscribes to your newsletter via a specialized category or product page instead of the homepage, why do you send them the same confirmation/welcome mailing? Your most precious gift is your content; you should personalize the content based on the knowledge you have of your recipients.
Next to content, also personalize the timings of some of your mailings to automatically match the preferences and optimize the built-up momentum to get the highest conversion in enriching profiles and persuade your recipients in the way you want them to behave!
If you start caring for your recipients from the start, they will show improved loyalty during their journey with you!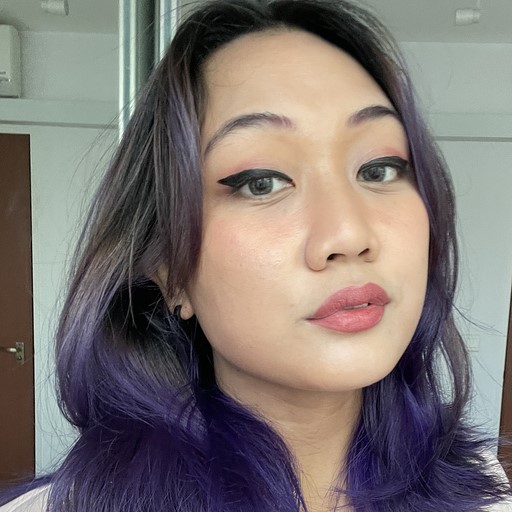 A design that's surprising and so delightful
Najmah Salam, B2C Content Manager at Filtered / Excel with Business
Since t'is the season - don't be scared to add that extra special touch!
It can be easy to surprise and delight in a few ways:
Invoke the warmth of Christmas with a GIF:
Twinkly fairy lights? Falling snowflakes? A crackling fire? As long as it's on-brand, and doesn't take up a huge amount of space, have fun with it!
A groan-worthy Christmas joke:
Reminiscent of reading a joke that's fallen out of a Christmas cracker, why not insert something punny at the bottom of your emails? At least you'll find it tree-mendously hilarious (sorry).
A reminder of what the season is for:
For a more serious note, especially if you work in the non-profit sector, it can be good to remind your subscribers and donors why you do the work you do. Perhaps include a quick image of a beneficiary with a callout saying "Thank you for supporting us".
If possible, don't use up all your goodwill - be mindful about what promotions you are sending and when.
All of these details are your way of showing your customers that you appreciate them for being loyal subscribers.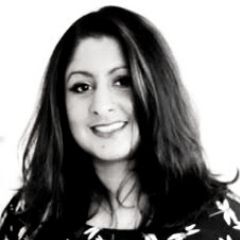 Usefulness front of mind
Komal Helyer, VP of Marketing at Pure360
Businesses that are useful to the consumer will excel in 2022. Whilst consumers are in the lucky position of being spoilt for choice in the B2C sector, the always connected and ever busy customer can be left feeling overwhelmed when it comes to making purchasing decisions.
Whilst consumers will engage with brands that are relevant to them, in 2022 we take this up one more notch, they will do more business with brands that just make their lives easier. We humans are hardwired to choose the path of least resistance.
In 2022 I predict that marketers will think about email marketing automation not just as a means to sell products, but to help make lives easier. These automated campaigns will be hyper personalised from welcome campaigns and back in stock emails to replenishment campaigns and product usage updates. When planning for 2022, the successful marketers will have usefulness front of mind.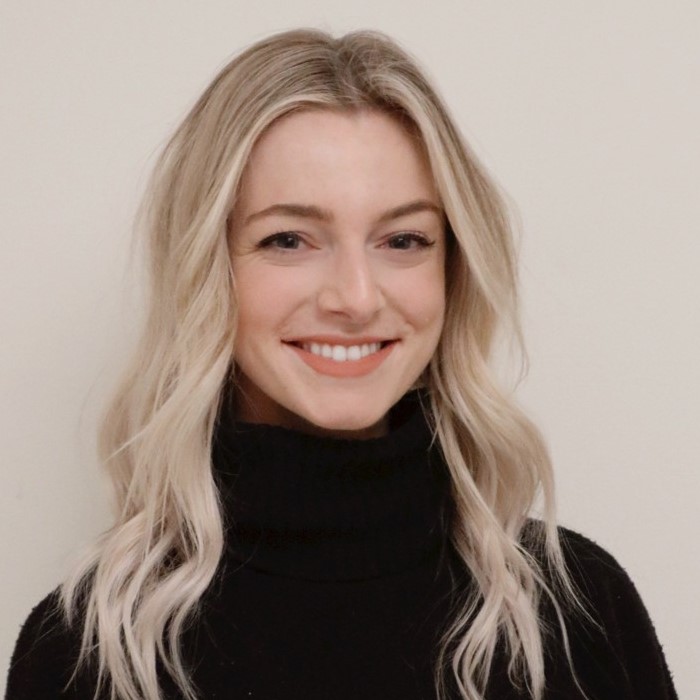 A SaaS Christmas Campaign that Converts
Naomi West, Lifecycle Marketing Manager at Invoice2go
Running a Christmas campaign as a SaaS company? From an end-of-year wrap, to end-of-year promotions, to getting ready for the new year with a new SaaS tool, there are plenty of ways you can spin a Holiday campaign.

Before you go scheduling emails and signing off for the season, here are some things I'd recommend thinking about to ensure your campaign is successful:

Timing is everything.
If you're aiming to convert, understand when your subscriber engages with email, and on-site. Dig into what day, and what time your user is most likely to engage, and convert. Trying to encourage someone to purchase a SaaS tool subscription at 7 pm on a Friday? Think again. Unless you're UberEats, or Lyft of course.
Outline the value within your messaging.
Stop shouting at your subscribers to act now, and purchase before it's too late. What's in it for them? Be clear with why your product is beneficial to the end-user.
Make it 1:1.
With many SaaS tools sitting in the B2B space, selling can often run with high emotion. Business owners want the best of the best for their company, and sometimes a relevant, empathetic approach with your marketing communications can do great things.
Explore alternate channels.
We've all heard that SMS is the newest and coolest kid on the block. But could your brand leverage push notifications or in-app messaging to avoid email fatigue?

Christmas only comes once a year, and marketing is meant to be fun! Now's a great time to shoot for the stars and explore blue-sky ideas and opportunities before the year is over.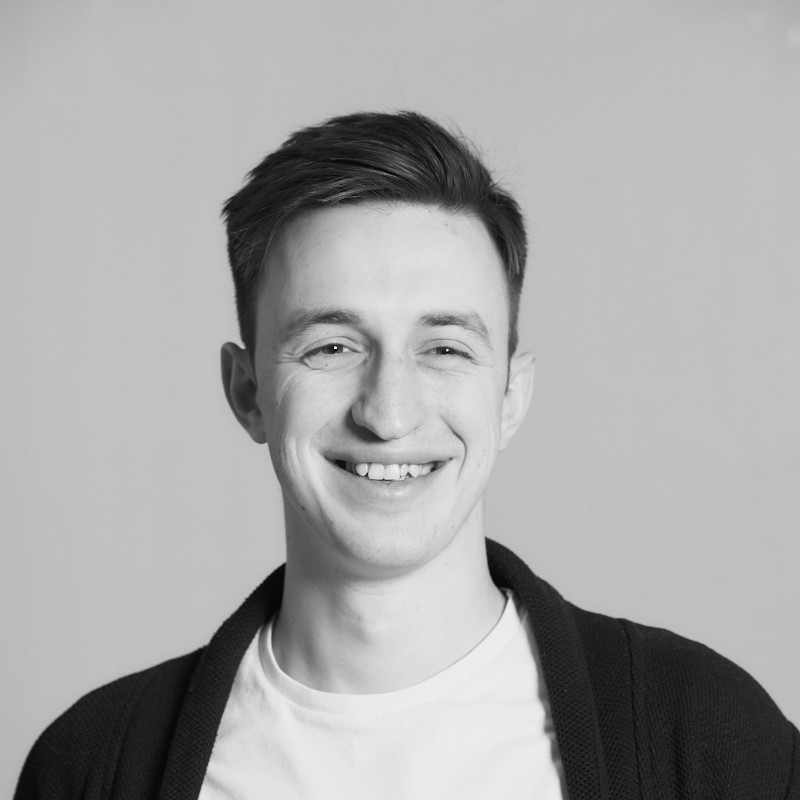 Best practices to prevent form spam
Vladislav Podolyako, Founder and CEO at Folderly & Belkins
How to prevent spam sign-ups? Folderly shares best practices on protecting your domain reputation during overwhelming Christmas discounts.

It's good when you bring value to your audience, and your email list grows. But there is a risk caused by spam sign-ups – bots providing fake email addresses to your sign-up forms and compromising your sender reputation. As a result, fake sign-up details impact your email outreach, domain reputation, and marketing efforts.
To secure your email list from spam contacts, follow these steps:
Add reCAPTCHA box to eliminate spambot sign-ups. The little "I'm not a robot" box is a decent defense for business owners. Asking the user to prove they are a human gives you confidence in collecting actual email addresses.
Block fake sign-ups with throttling. Throttling is your internet service provider configuration that limits the number of emails a user can accept within a specified time. Numerous subscription attempts look like fake sign-ups. However, not all throttled emails are spam sign-ups: use an email spam checker to avoid being blocked.
Use double opt-in to verify email addresses. Bots won't follow the confirmation link from an email (two-factor identification), and you can be sure that your email list consists of legitimate recipients.
Insert honeypot fields into sign-up forms. Honeypot fields are additional tickable boxes on your subscription forms, which aren't visible to humans. This way, you can detect spam contacts and immediately remove fake users from your email list.
If you're 100% sure that an email is fake, you should delete this spam email from your list immediately. But don't be in a hurry to do this with questionable addresses. Instead, isolate fake sign-ups in a suppression list and review them against several criteria like sign-up source, specific words, subscription date, etc.
We hope these steps will help grow a perfect domain reputation and a list of subscribers free from spam sign-ups!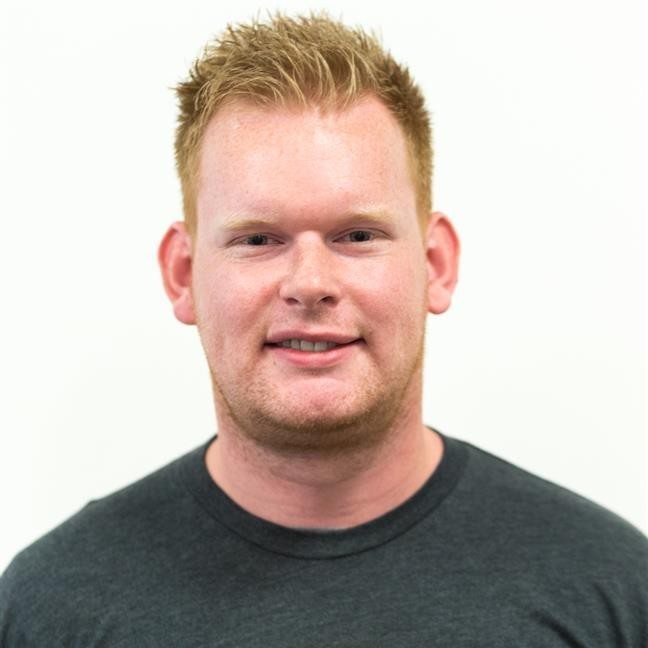 Dark mode for the dark days
Wilbert Heinen, Digital Marketer at Centraal Beheer
Now that the dark days are approaching, it is wise to check your emails to see if they are also displayed properly in dark mode.
Use html and css instead of images as much as possible, so that email clients that do not support @media (prefers-color-scheme: dark) at least provide a readable variant of the dark mode that you had in mind.
It is wise to use your logos and icons such as PNG, perhaps even animated for the holidays, with a transparent background. This prevents the background color in the image from being out of sync with the rest of your email.
You can provide this with a thin border in the color of your initial background color, so that a dark image on a dark background still stands out.
With the @media (prefers-color-scheme: dark) you can put your own spin on how your email looks in the dark mode of email clients that support this. Repeat this trick for Outlook.com by putting the styles you've already written in the @media (prefers-color-scheme: dark) in a separate style block with [data-ogsc] before each css selector.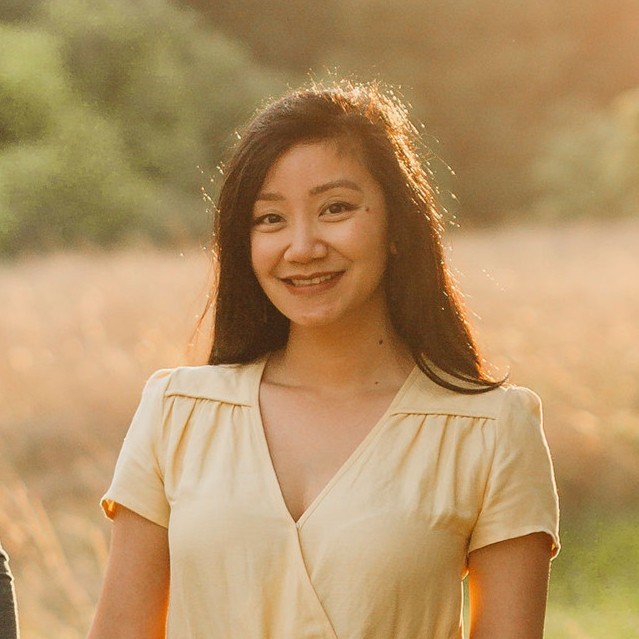 Compassionate content
Magan Le, Email and Lifecycle Marketing at Bolt
The holidays usually conjure up images of nostalgia and cheerful gatherings with family and friends. A time of togetherness. A time for reflection, hope, and what really matters.
It's also been a couple years of reckoning—with social injustices, economic strife, and DE&I (diversity, equity, and inclusion) brought to the forefront. But this gives you a massive opportunity to truly connect with your email subscribers in an authentic way.
As you prepare your holiday campaign, don't just think about that final push to meet revenue goals. Think about compassionate content. What can you send to hit your subscribers right in the feels or cement your brand as one that cares and, as a result, drives fanatical loyalty?
In an increasingly commoditized world, it's your social mission and values that set you apart.
Don't be afraid to play into them.
And how are you being considerate and inclusive?
Remember, not everyone celebrates Christmas, and even those who do may not celebrate its religious origins. When in doubt, lean into your company's values and social mission as your North Star. Maybe some folks won't agree with your message, but those who matter will. And they'll be all the more grateful and loyal to your brand.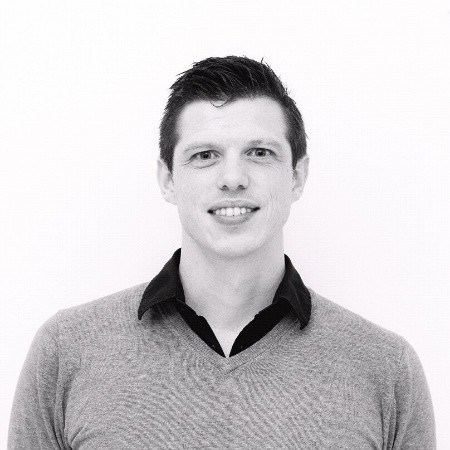 A measurable approach!
Jacco Koppes, Email Product Manager at Harlem Next
🎶 Just hear those mail bells jingling,
Ring-ting-tingling too! 🎶
It's almost that time of year. Everyone is reaching out to each other again. Are you about to join in at this competitive time and want to spread some holiday cheer? Make sure you start with these three simple steps to make your campaigns more effective:
‍Step 1: Setting a goal for your campaign‍
Start by clearly defining what the goal of your campaign is. What are you trying to achieve with your Christmas campaign?
‍Step 2: Make your campaign goal measurable‍
When you've defined what your goal is, make sure that it is measurable. The success of your campaign should go further than merely measuring opens & clicks. These metrics are more and more unreliable every year.
Instead, challenge yourself to look past these basic email metrics alone. Focus on what happened "after" a user clicked on your campaign, like tracking the number of users that:
actually visited more than 1 page;
registered or subscribed;
added to their shopping cart or even made a purchase.

Step 3: Measure the results & reflect
Whether your campaign met its goal or not, it can be a success either way. By analyzing & reflecting on the effectiveness of your campaign, you're creating valuable insights that will form the basis upon which you can improve yourself.

On the Twelfth Day Of Christmas...
My good friends brought to me:
Guaranteed (gift) delivery
A clean email list
A DIY trick to enhance your data
A checklist before sending your first email
Data-based automation and personalization
A design that's surprising and so delightful
Usefulness to the front of my mind
A SaaS Christmas campaign that converts
Best practices to prevent form spam
Dark mode for the dark days
Compassionate content
A measurable approach!
With all these great tips in mind, you will probably send your most incredible Christmas campaign ever, with the best delivery and success rates. And, as mentioned at the start of this article, now is probably the best time to send out your Christmas campaign!
‍
About the contributing authors
Yanna-Torry Aspraki
Yanna-Torry is an email & deliverability specialist who is consistently monitoring and analyzing performance data, identifying needed changes and improvements that increase email deliverability and maximise outreach. As an unconventional critical thinker and strategic planner, she sits on the executive team at the intersection of product and growth. Yanna-Torry helps drive EmailConsul forward in a market in desperate need of accessible and reliable deliverability tools, while also representing the company in places email & deliverability have never been before.
Jenna Devinney
Jenna Devinney is the Content Marketing Manager at Webbula. She manages social media, creates eye-catching content, and oversees web design. She's a jill of all trades writing a surplus of blog articles over four years in the email hygiene and data solutions space. Webbula is the undisputed industry leader in Email Hygiene, Data Enrichment and Audience Targeting services. Check out webbula.com to see what Webbula has to offer.
Quint Wapenaar
Quint Wapenaar is a (technical) marketing automation specialist who is helping companies to get more out of their marketing automation tooling. He is mostly focusing on the technical side, API connections, monitoring, email templates, forms, and complex segmentations. In his work he is always trying to make impact and to be efficient without losing the bigger picture.
Pierre Pignault
I'm Pierre Pignault. I'm the CEO of MailSoar, an agency dedicated to ensuring your emails are going into the main inbox. We can help you audit your current infrastructure, implement best practices and make sure that your email traffic remains in the main inbox for the long run. We help a various range of companies from SaaS, eCommerce, and marketing agencies to any company sending emails and requiring them to arrive into the main inbox. Our teammates are located all over the world to ensure that we can provide the best service no matter where you are located.
Sean Barten
Sean Barten is the chairman of the Email Research commission of the Dutch DDMA, a self-pronounced data geek and managing the Dutch marketing automation software organization Tripolis.
Najmah Salam
Najmah (who insists that you call her Naj) is a self-professed #emailgeek who has worked in a number of industries including beauty, e-commerce, travel and charity. She is now a B2C Content Manager running ExcelwithBusiness.com, where you can upskill by purchasingcourses that you can access anytime, anywhere, and at your own pace.
Komal Helyer
Award winning Komal has over 20 years experience in email and digital marketing. VP Marketing at Pure360, Komal leads the Go-to-Market, Retention and Brand strategies at Pure360. A passionate email marketer, Komal is also Chair of the DMA Email Council. As a key industry thought leader and events speaker, Komal is also a sub Editor at The Modern Retail and writes for many other publications. Komal's passion to support greater diversity in the workplace is the driving force behind her commitment to mentoring individuals in the industry, she is also a Mentor at The Girls Network. She has been nominated for many awards and was proud to win Corporate Woman of the Year '19 at the Business Woman's Excellence Awards and to be awarded a Top 50 CX Star accolade in 2021.
Naomi West
Naomi West is the founder of emailcharacters.com and has worked in the SaaS email marketing space for over five years. She formerly worked at Braze as an Onboarding Manager and is currently the Lifecycle Marketing Manager at Invoice2go. She loves marketing automation for its ability to nurture, convert and retain subscribers using a 1:1 feel. You can find her on Twitter at @emailfromnaomi, or learn more about her here.
Vladislav Podolyako
Vlad's decades of entrepreneurial wisdom and business building experience have allowed him to successfully mentor a diverse group of business owners, entrepreneurs in growing their companies. A recognized expert in the areas of transforming organizational culture and leadership development, B2B Sales, Marketing, spent more than 10 years building technology products, with a background in communication networks and electronic device engineering.
Wilbert Heinen
Wilbert Heinen breathes email, especially the technical aspect related to rendering. Wilbert doesn't care whether this is about responsive email, interactive email or AMP for email. This all makes him happy. And always with a focus on accessibility. He currently applies this as a Digital Marketer at the business branch of Centraal Beheer, a well-known Dutch insurer.
Magan Le
Magan Le is a data-driven, human-centered email geek with over a decade of email marketing experience. She now manages email and lifecycle marketing at Bolt, practicing conscious culture while helping make online buying easy, trusted, and consistent for millions of shoppers. Magan believes in marketing with a heart and creating authentic connections with your audience—and is always looking for the best local ice cream (send recommendations her way!).
Jacco Koppes
Jacco Koppes is a Product Manager/Owner at Harlem Next. He is responsible for the email marketing team, the deliverability team and a development team focussed on the email infrastructure. He has a history in email marketing & marketing automation himself, but is now mainly focussed on managing email specialists himself. At Harlem Next he has mainly been focussing on improving deliverability and paving the way for better/more email marketing campaigns & communication strategies to flourish.