We've built the most advanced template engine in the industry. The engine handles complex data, multiple brands, and multiple languages effortlessly. Build the most advanced email templates ever, enriched with powerful features and on-brand personalizations.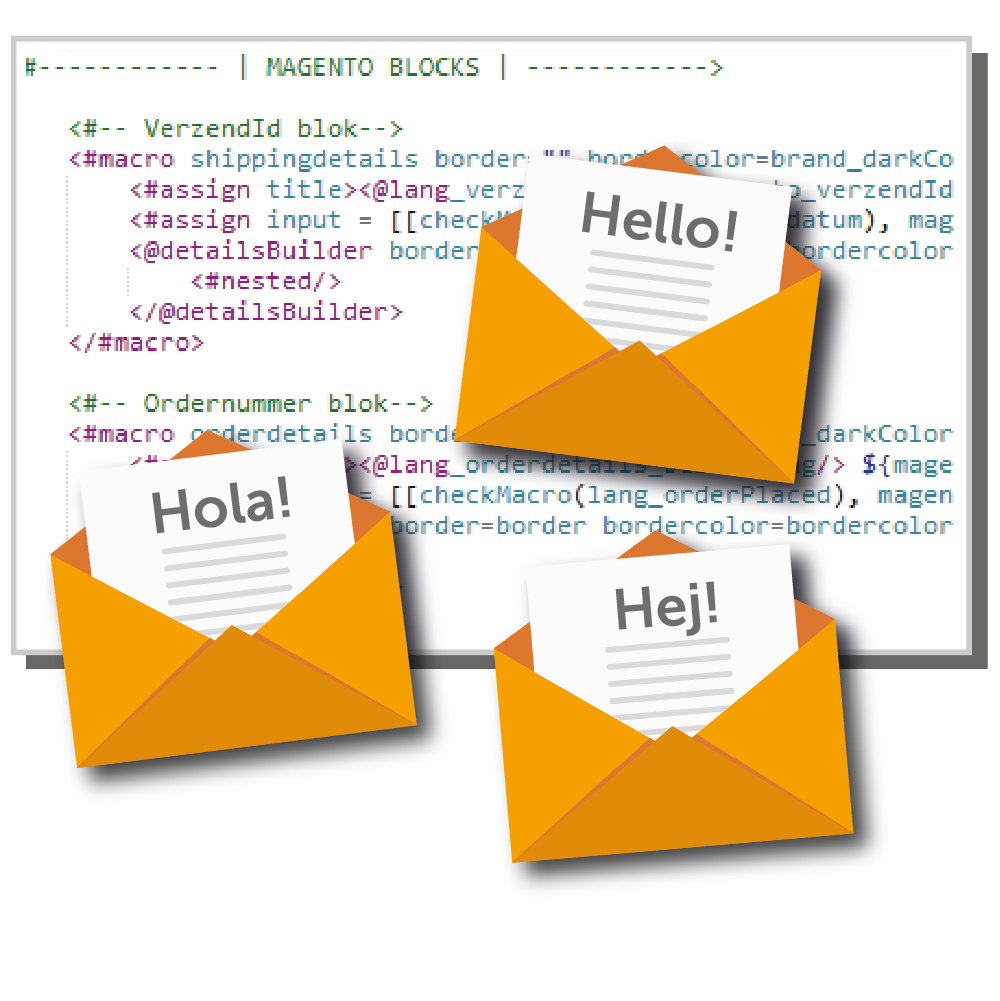 Hej! Hello! Gutentag!
Don't waste time creating tons of templates for the sake of having translations. Simply create language packs that let you design transactional emails more efficiently. Our macros allow you to store your translations in one place and use them in multiple email templates. Reusing macros - like salutations - allows you to easily edit all your emails with only one click.
Less templates, better sending
Deciding what language to show based on the data retrieved from your source system allows you to only use one template for the same transactional email spread across multiple languages, instead of having templates for every single language. This quickly reduces the amount of email templates by over 50%.