Relay is defined in the English dictionary as "to receive and pass on. That is exactly what an SMTP relay server does. It receives the e-mail to be delivered and then does exactly that. SMTP relay, by definition, is "just" the name for the process of SMTP, but when you talk about specifically SMTP relaying (or relay server), it often refers to the e-mail service provider you're engaging.
Almost every source system you use has a default SMTP server set up. However, e-mail delivery is often not the main task of those source systems, so there is a lot to be gained by engaging a third party. That third party, the email service provider (such as Flowmailer) does the following for you, among other things:
Take technical details off your hands, such as spam marking, IP reputation and domain authorization;
Provide visibility into all your email streams and delivery (including open and click tracking);
Make it easy for the whole team to work on email (marketing, BusDev and engineering)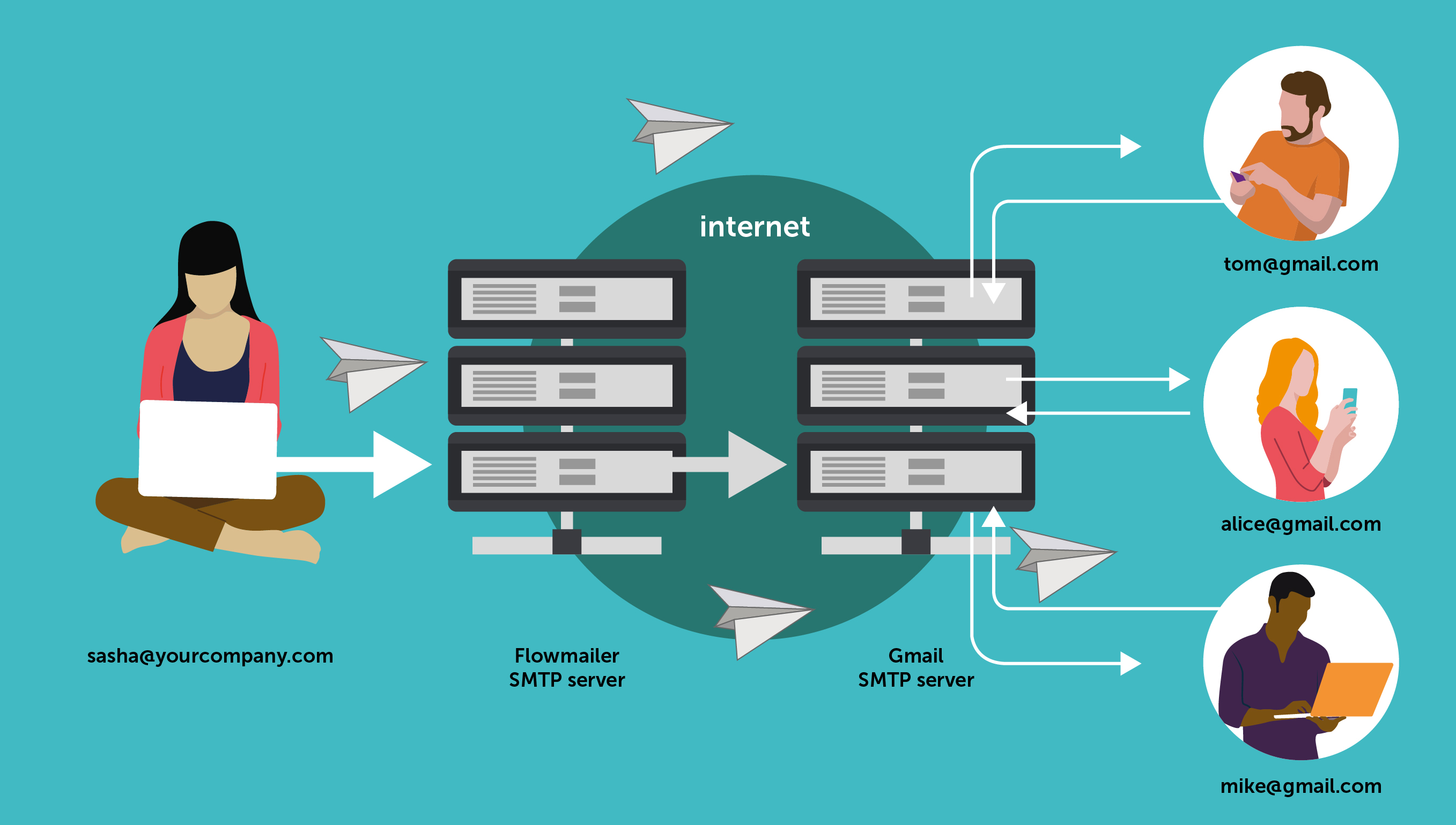 Delivery of your emails is very important. From your order confirmations, password-forgetting emails, invoice emails, you can't afford for them to get lost or arrive late. One in ten newsletters that don't arrive will survive. But what if 10% of all your invoices don't end up in the inbox? With SMTP relay, you make sure every email arrives quickly and securely in your recipient's inbox.