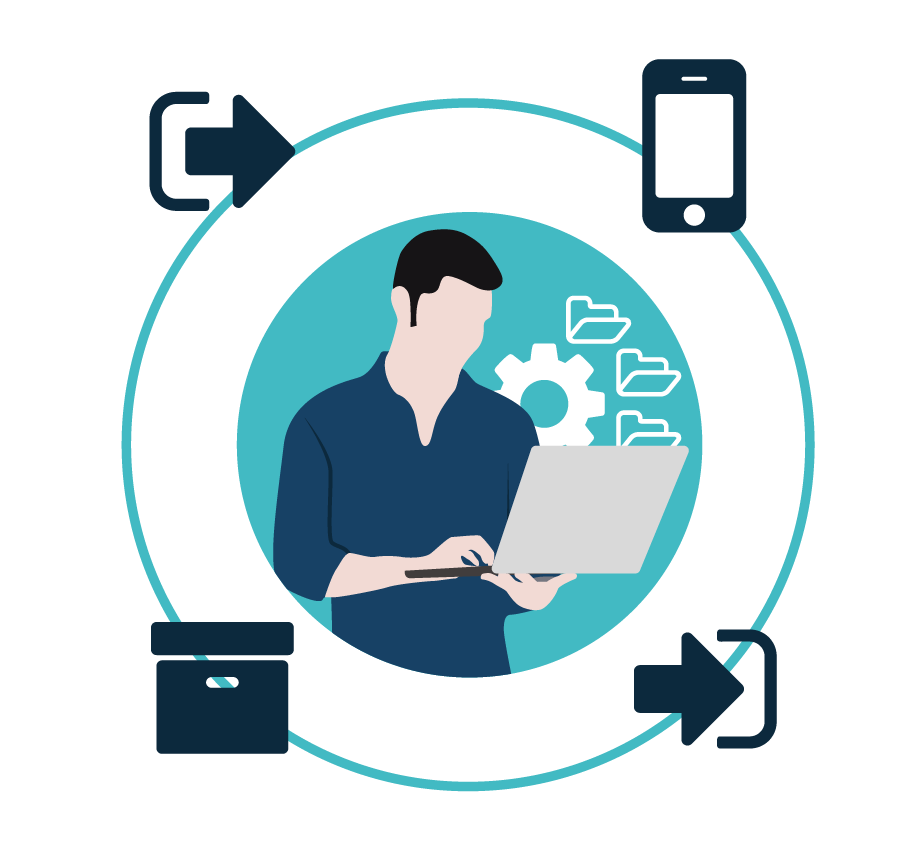 What is a Centralized Email Hub?
The Flowmailer Email Hub enables IT teams, agencies, and email managers to analyze, maintain, and manage emails from and to their business. No more having to deal with multiple email systems spread across your business, just one place for IT to manage your email activities.
Easily connect multiple domains and source systems (i.e., CDPs, ERPs, or DMPs) with Flowmailer through SMTP or our advanced API and start sending and receiving emails. Our easy domain setup smoothly guides you through the domain configuration process, and our source connector is just as simple.